Air China Ltd. is and one of the major Chinese airlines and the flag carrier of the country, with headquarters located in Shunyi District, Beijing. The flight operations of Air China are based at Beijing Capital International Airport.
The entity Air China Ltd. was registered in 2003. Its shares began trading in London and Hong Kong on December 15, 2004. The airline corporate entity was originally Air China International, established in 2002. It incorporated China Southwest Airlines and air transportation services of China National Aviation Corp., becoming a brand new entity.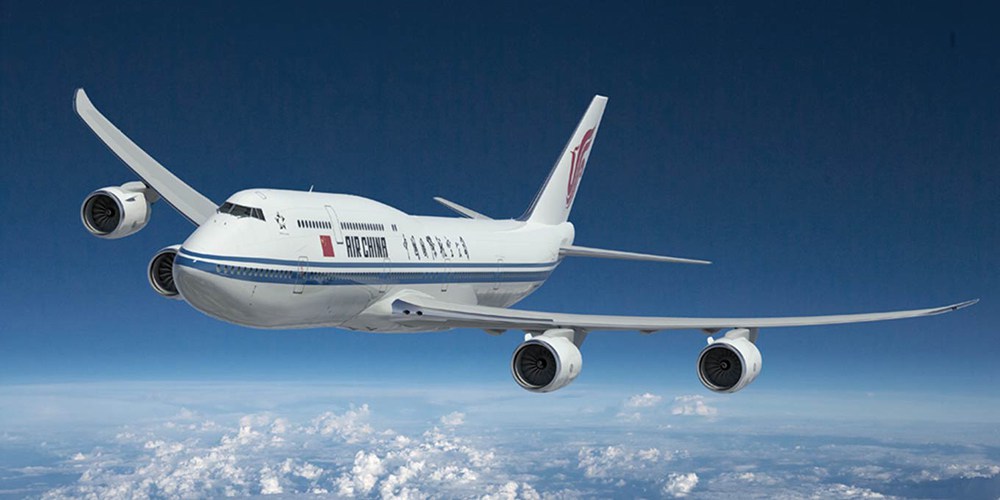 The corporate headquarters of the carrier, Air China HQ Building, is situated in Zone A of Tianzhu Airport Industrial Zone, Shunyi District, Beijing. Air China registered office is on the 9th floor of Blue Sky Mansion, Zone A of Tianzhu Airport Industrial Zone.
Air China enterprise logo consists of a phoenix pattern, the airline's name written in calligraphy by Deng Xiaoping, former national leader, and "AIR CHINA" written in English. The phoenix logo is the artistic transfiguration of "VIP". Air China is also one of Star Alliance members.
The company is primarily based in its hub at Beijing Capital International Airport, where it operates long range aircraft on routes to Europe, North America, South America, Australia and Africa. Its fleet is made up of Boeing and Airbus aircraft, such as: Boeing 737's, Boeing 747's, Boeing 777's, Boeing 787's and Airbus A319's, Airbus A320's, Airbus A321's, Airbus A330's. Air China has a second hub at Chengdu International Airport, used primarily for domestic routes.
The route network of Air China extends throughout Asia to Western Europe, North America and the Middle East, from its hubs at Chengdu Shuangliu International Airport and Beijing Capital International Airport. It also reaches a significant number of European, Asian and Australian destinations from Shanghai. International routes operate from Chongqing, Chengdu, Dalian, Kunming, Xiamen, and Hangzhou, as well. Air China is one of the few airlines in the world that fly to all 6 inhabitable continents.