An old Iranian Boeing 707 military cargo plane carrying meat from Kyrgyzstan has crashed on Monday, January 14, while trying to land west of the capital of Iran, killing 15 people onboard and leaving only one survivor, a flight engineer, authorities announced.
The aircraft, bearing the paint scheme of Iranian air force Saha civilian airline, was trying to make an emergency landing at around 8:30 a.m. on Monday at Fath Airport, controlled by the paramilitary Revolutionary Guard.
The airplane skidded off the runway and crashed through the perimeter fence into a residential neighborhood.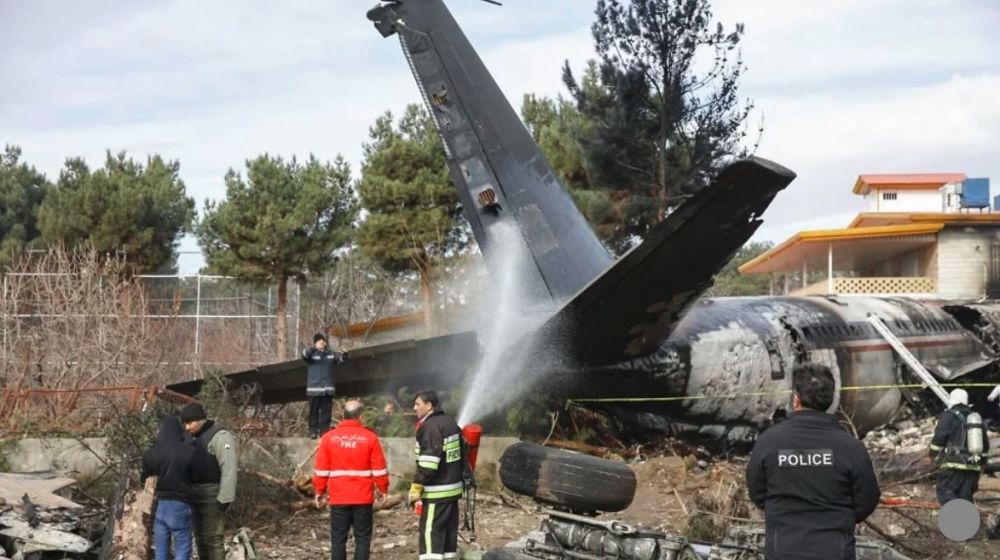 The aircraft was meant to land at Payam International Airport, situated about 40 km (25 miles) west of Tehran.
Authorities didn't immediately offer a reason for the decision of the crew to land there.