UPS (United Parcel Service) is an American multinational package delivery company. UPS is also supply chain management solutions' provider. The global logistics company is based in the United States' city of Sandy Springs, Georgia, part of Greater Atlanta metropolitan area.
United Parcel Service operates UPS Airlines. UPS Airlines features 236 aircraft serving more than 200 countries and territories all over the world. Based out of Louisville, Kentucky (which is home to its worldwide air hub, Worldport), UPS Airlines operates a number of major hubs throughout the U.S. In addition to Worldport, the biggest United Parcel Service hubs in the United States are situated in Philadelphia and Rockford, Illinois (Chicago). Outside of North America, another hub in Cologne, Germany provides services in Europe. In Asia, UPS Airlines has a facility in Hong Kong and a couple of hubs in mainland China.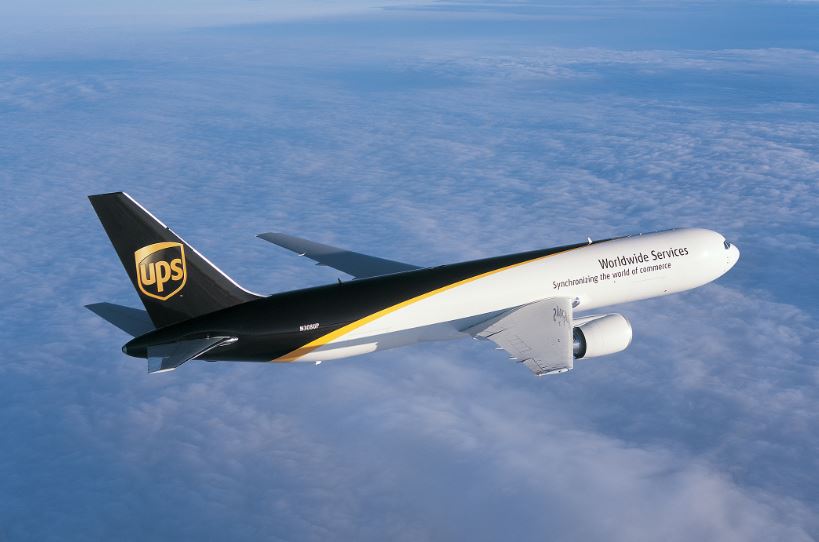 The primary business of United Parcel Service is the time-definite delivery of documents and packages worldwide. In recent years, United Parcel Service has extended its services to include LTL (less than truckload) transportation (primarily in the United States) and supply chain services. United Parcel Service reports its operations in 3 segments: International Package operations, United States Domestic Package operations, and Supply Chain and Freight operations.
U.S. Domestic Package operations consist of time-definite delivery of packages, documents and letters throughout the United States.
UPS International Package operations consist of delivery to over 220 countries and territories, such as shipments wholly outside the U.S., and shipments with either distribution or origin outside the U.S.
Supply Chain and Freight (UPS-SCS for United Parcel Service Supply Chain Solutions) consists of UPS Freight, forwarding & contract logistics operations, and other related business units. United Parcel Service forwarding and logistics business offers services in over 175 countries and territories, and includes worldwide supply execution, management, chain design, customs brokerage, mail and consulting services, freight forwarding and distribution. UPS Freight provides a variety of LTL (less than truckload) and TL (truckload) services to clients in North America.