Ryanair Ltd. is a low-cost Irish airline established in 1985 and headquartered in Swords, Dublin. Its primary operational bases are at London Stansted and Dublin airports. In 2016, the airline was the largest in Europe by scheduled passengers flown.
Ryanair airline operates 403 Boeing 737-800 aircraft. Single 737-700 is used primarily as charter aircraft, as well as a backup plane and for training. Ryanair has been characterised by rapid expansion, which is a result of deregulation of aviation industry in Europe (1997) and successful low-cost business model. The route network of Ryanair serves a total of 34 countries in Europe, Africa and the Middle East.
As of 2014 the head office of the airline has been in Airside Business Park, Swords, County Dublin.
New Ryanair aircraft feature no seat-back pockets, non-reclining seats, safety cards on the back of the seats, life jackets stowed overhead rather than under seat. This allows Ryanair to save on aircraft costs and also enables faster security checks during short turnaround times.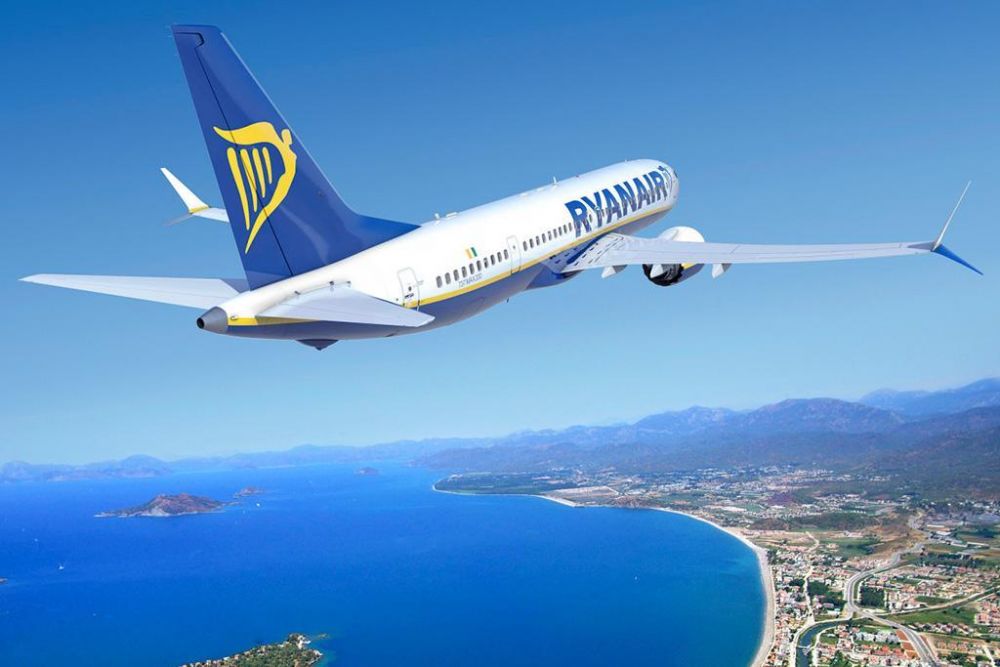 Ryanair Hubs & Destinations
The largest base of Ryanair is at London-Stansted UK with 43 aircraft followed by a home base at Dublin. The airline operates from 84 bases which connect a total of 33 countries in Europe and North Africa, with some only basing single aircraft.
Ryanair prefers to fly to smaller/secondary airports outside major cities to benefit from quick turn-around times and lower landing fees to reduce costs.
Ryanair still serves a number of major airports, such as Athens, Amsterdam, Barcelona El Prat, Budapest, Brussels Zaventem, Copenhagen, Edinburgh, Dublin, London-Gatwick, Lisbon, Madrid Barajas, Marseille, Manchester, Oslo-Gardermoen, Rome-Fiumicino. Some cities do not offer a viable secondary airport to be used by Ryanair as an alternative.