FedEx Express (former Federal Express) is a cargo airline headquartered in Memphis TN, United States. Federal Express is the largest airline in the world in terms of freight tons flown and the 4th largest in the world in terms of fleet size.
Federal Express is a subsidiary of FedEx Corporation, which delivers packages and freight to over 375 destinations each day in nearly every country. It is based in Memphis with a global "SuperHub" situated at Memphis International Airport.
The concept for what became FedEx came to Fred Smith in the middle 1960s, while he was an undergraduate student at Yale University. Smith submitted a paper that argued that in today's technological society time means money more than ever before. Via the appearance of miniaturized electronic circuitry, tiny components have become extremely valuable.
In 1994, the company of Federal Express adopted the name "FedEx", formalizing the abbreviation which until then was unofficial. The same year FedEx introduced Fedex.com which is the first transportation website to offer online package tracking, thus allowing customers to conduct their business through the internet.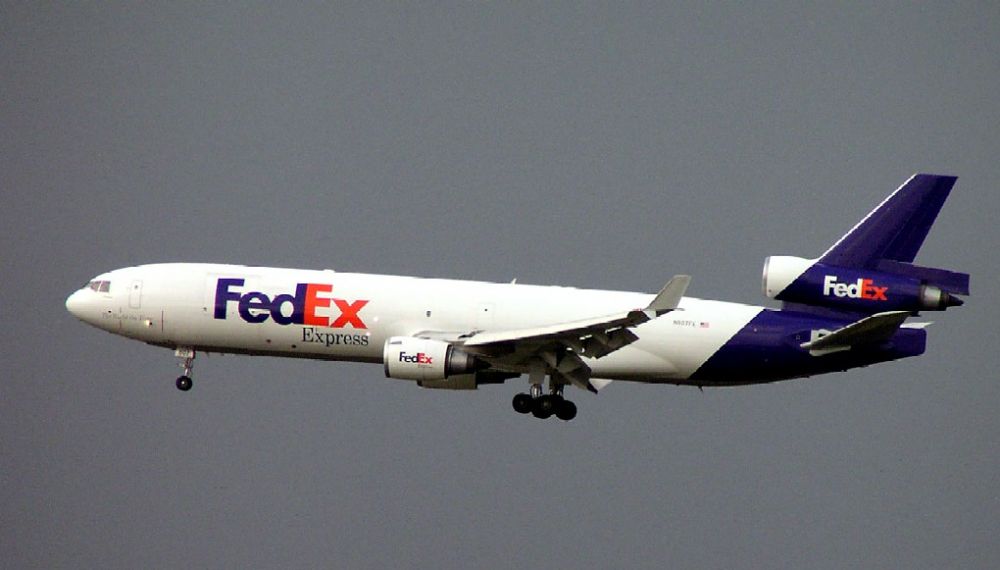 Federal Express Hubs & Destinations
In the United States, Federal Express owns a national hub situatedat Indianapolis International Airport. Company's regional hubs are located at Fort Worth Alliance Airport, Oakland International Airport, Ted Stevens Anchorage International Airport, Miami International Airport, Newark Liberty International Airport, Piedmont Triad International Airport. International regional hubs are situated at Paris-Charles de Gaulle Airport, Kansai International Airport, Guangzhou Baiyun International Airport, Toronto Pearson International Airport, Cologne Bonn Airport. A total of 12 air hubs are included in the worldwide network of Federal Express.