SkyWest Airlines is a major North American airline. It is owned by SkyWest Inc. and based in St.George, Utah, United States. SkyWest Airlines operates on regional airline level. The carrier is a member of Regional Airline Association and flies to 238 cities, in a total of 45 states; Washington D.C., 6 Canadian provinces and 5 cities in Mexico.
SkyWest Airlines operates as feeder airline, and operates under contract with a variety of major carriers. As SkyWest Airlines it flies via partnership with Alaska Airlines, as American Eagle with American Airlines, as United Express with United Airlines, and as Delta Connection with Delta Air Lines. The airline provides ground handling services for different airports across the United States.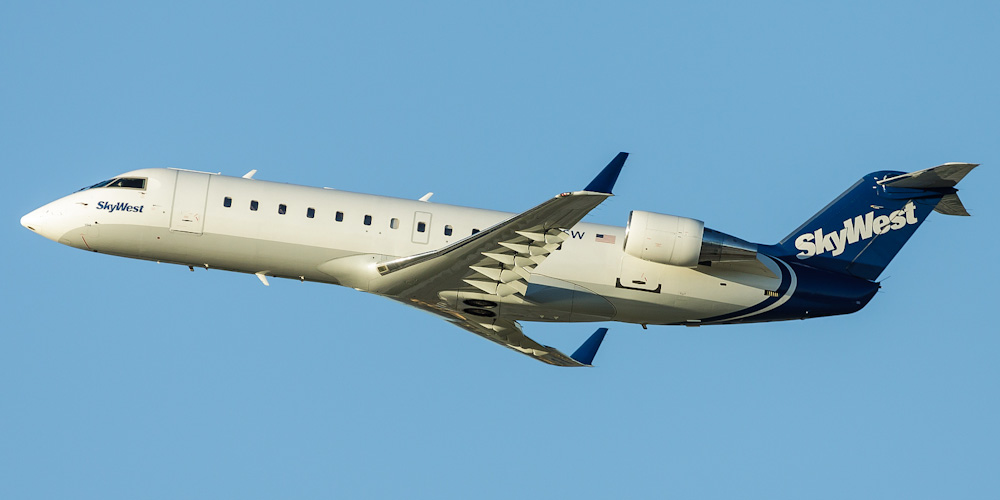 SkyWest Airlines averages 2,214 departures per day, with 896 operating as Delta Connection, 861 as United Express, 357 as American Eagle and 99 as Alaska Airlines. SkyWest Airlines flies to 238 destinations throughout North America, such as Denver International Airport, San Francisco International Airport, Salt Lake City International Airport, Los Angeles International Airport, Seattle-Tacoma International Airport, Portland International Airport, Chicago O'Hare International Airport.
Any travel information concerning baggage, classes, boarding, food and drinks applies as outlined on the sites of SkyWest Airlines partners.