Qantas Airways is Australia's flag carrier and its largest airline by international flights, international destinations and fleet size. Qantas is also the world's 3rd oldest airline, after the establishment of KLM and Avianca. In May 1935 Qantas Airways commenced international passenger flights. The name of the company comes from "QANTAS", the acronym for its original name, which is "Queensland and Northern Territory Aerial Services". The carrier often called "The Flying Kangaroo". It is also a founding member of Oneworld airline alliance.
Qantas Airways is based in Sydney's suburb Mascot with its main hub located at Sydney Airport. Various subsidiary carriers operate to regional centres and on trunk routes within the country under the banner of QantasLink. Qantas subsidiary Jetconnect offers services between New Zealand and Australia, flying under the brand. Qantas owns the low-cost airline Jetstar Airways, that operates both domestic services within Australia & New Zealand and international services out of Australia. It holds stakes in several other Jetstar-branded carriers.
As of March 2014, Qantas Airways had a 65% share of Australian domestic market and carried nearly 15% of all passengers flying in and out of Australia.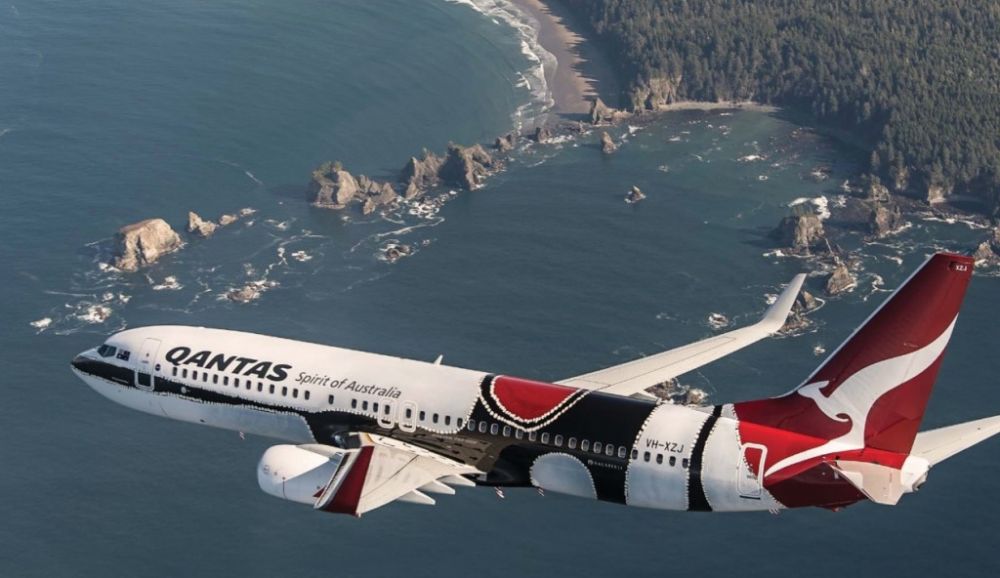 Qantas flies to a total of 20 domestic and 21 international destinations in 14 different countries across Africa, Asia, Europe, Oceania and the Americas, excluding the destinations served by carrier's subsidiaries. Qantas group serves 31 international and 65 domestic destinations.
Qantas Airways offers flightseeing charters to Antarctica operated on behalf of Croydon Travel. The company flew Antarctic flightseeing trips for the first time in 1977. The trips were suspended for several years because of the crash of Air New Zealand Flight 901 on Mount Erebus (1979). In 1994 Qantas resumed the flights. Despite the fact that these flights don't touch down, they require crew training and specific polar operations due to such factors as sector whiteout, that contributed to the Air New Zealand disaster.
With non-stop service between Sydney-Dallas Fort Worth aboard Airbus A380 starting September 29, 2014 Qantas operated the longest passenger flight in the world on the largest passenger aircraft in the world. This was overtaken by the Auckland-Dubai flight of Emirates Airlines, which started on March 1, 2016. After the delivery of Boeing 787 aircraft, Qantas launched non-stop flights between Australia and the UK in March 2018 from Perth to London.