Avianca S.A. (Spanish acronym for "Aerovías del Continente Americano S.A.", meaning "Airways of the American Continent"), is a Colombian airline which has been the flag carrier and national airline of Colombia since December 5, 1919 when it was initially registered as SCADTA.
Avianca is headquartered in Bogota, with main hub at Eldorado International Airport. Avianca comprises a group of 7 Latin American airlines, with operations combined to function as a single airline using code sharing system. Avianca - Aerovías del Continente Americano S.A., is the largest in Colombia and 2nd largest airlline in Latin America. Along with its subsidiaries, Avianca features the most extensive destinations' network in Latin America. It is wholly owned by the South American holding company Synergy Group S.A., established by German Efromovich and specialized in air transport. Avianca is listed on Colombia Stock Exchange.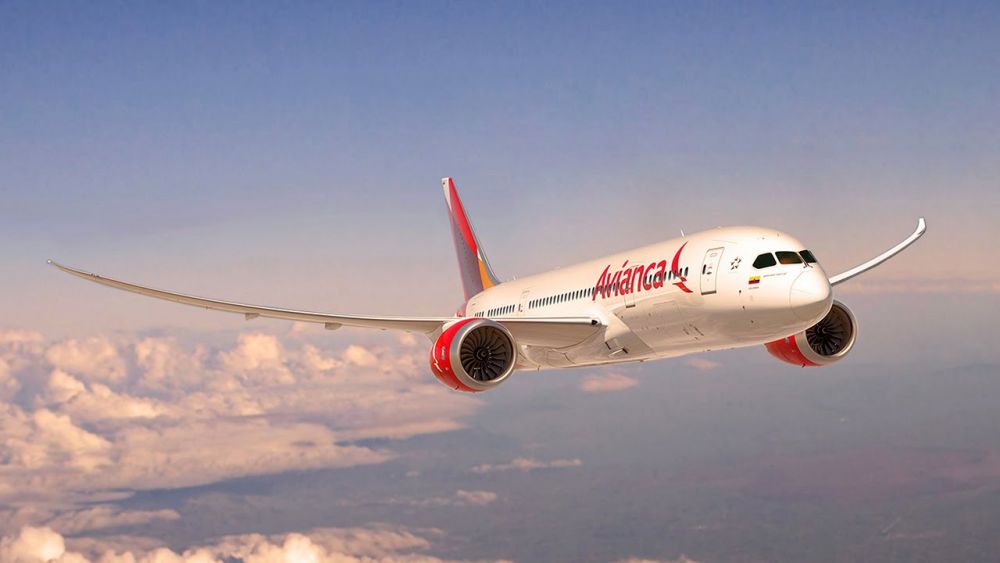 Avianca is the 2nd oldest airline in the world after KLM. In 2009, when it was revealed that the carrier would merge with TACA, it celebrated its 90th anniversary. Avianca is also the oldest airline based in the Western Hemisphere. On June 21, 2012 it became an official Star Alliance member, after a process which lasted approx 18 months from the initial announcement of the invitation to join the Alliance.
The hubs of Avianca are in Bogota at El Dorado International Airport, in Lima at Jorge Chavez International Airport and in San Salvador at Monsenor Oscar Arnulfo Romero International Airport. Focus cities include Barranquilla, Cartagena, Cali, Medellín, San Jose, Quito and Miami, where Avianca is the biggest foreign carrier by number of travelers. Avianca covers a total of 114 destinations in 27 different countries.
The frequent flyer program of Aerovias del Continente Americano S.A. (Avianca) and its subsidiaries is called LifeMiles, created to reward customer loyalty. Membership is free and passengers can register online. Avianca LifeMiles members earn miles whenever they fly with Avianca subsidiaries, Star Alliance members, or use service in some retails, hotels, car rental? credit card partners. LifeMiles features 3 Elite Tiers: Diamond (Star Alliance Diamond), Gold (Star Alliance Gold) and Silver (Star Alliance Silver).