China Eastern Airlines Classes
On international flights, China Eastern offers First, Business and Economy class on some aircraft, while others have just a Business and Economy class cabin.
First Class: Newer Boeing 777-300ER aircraft offers seat pod style flat bed seats in 1x2x1 layout. These are spacious and offer good privacy plus a large IFE screen. A pillow and nice duvet is supplied. Onboard catering is ranked up to 3, even 4-Star standards, and the Chinese menu is normally of a better standard than Western meal options. A very good choice of wines is also available. Slippers, nice pyjamas and amenity kit are provided. Cabin staff service is good, but with some variations. Most cabin staff have understanding of English as staff language skills are showing improvement.
Business Class: Newer Boeing 777-300ER aircraft offers flat bed seat pods in 1x2x1 layout. Older angled-flat seats still exist on Airbus A330. A pillow and nice duvet are provided, as well as slippers and an amenity kit. Onboard catering is similar to the one in First Class (apart from presentation format), and guests will probably find that Chinese standards are better than menu's Western options. IFE system is patchy, responsiveness is slow. Choice of reading stuff is limited: English language Chinese newspapers are offered, and maybe Newsweek, but there is little other choice. Onboard newer Boeing 777-300ER, IFE system is reasonable and a choice of Western TV programmes and Western movies is provided.
Economy Class: China Eastern Economy class seats offer a reasonable comfort level, with average legroom and seat pitch. For Cabin Seat Layout plans, the airline suggests guests refer to the Airline Seat Plans guide where they can view China Eastern aircraft cabin layouts. A pillow and blanket are provided, both at 3-Star quality level. Economy class onboard catering is also ranked at 3-Star standard, and features a choice of Western and Chinese meal options. Chinese tea is served with meals and passengers might have to request from staff if they want to get wine or beer served. The cabin staff are trained via standard English phrases. IFE system is reasonable, and a choice of Western TV programmes and movies are offered.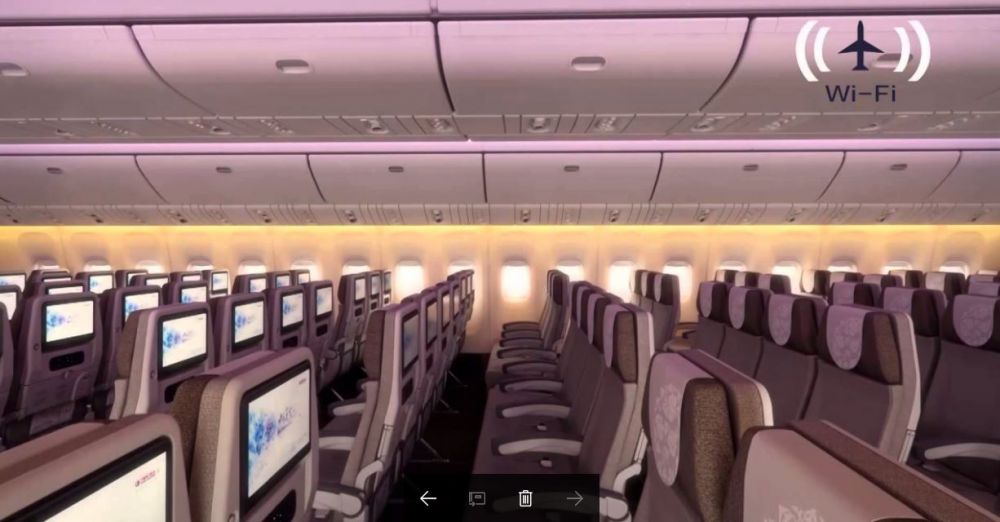 Baggage
Carry-on baggage: The carry-on baggage taken onboard shall be placed in the cabin's enclosed storage area or under the front seat. For the baggage exceeding the quantity, size or weight designated by the carrier, it shall be carried as checked baggage. The governmental authority releases specific restrictions on carrying of liquid items during flights. First class guests are allowed two bags pieces of hand baggage while Business and Economy class passengers are allowed one piece. All pieces must not exceed 22x16x8 in (55x40x20 cm) in size and 10 kg (22 lb) in weight. The dimensions include side pockets, wheels and handles.
Checked baggage: Each piece of the checked baggage for regional and international flights shall not exceed 32 kg (71 lb). For Northern America flights (except Canada), the limit is 45 kg (99 lb). The sum length+width+height of the baggage should not exceed 203 cm. The sum The sum length+width+height of two pieces of baggage should not exceed 273 cm. The baggage exceeding these standards can only be transported with the approval of China Eastern Airlines.
Boarding
Seating options: Priority seating includes paid seats (front-row & emergency exit seats, plus seats located in rows 34–40 & 62–65 for a fee). These vary from aircraft to aircraft. Standard seating includes any available seats that are free of charge.
Seat Reservation: China Eastern Airlines online seat reservation service is available only for flights operated by Shanghai Airlines and China Eastern, with ticket number prefixes 774 and 781. Flights operated by China Eastern Airlines may include China Southern (CZ), XiamenAir (MF) and Shanghai Airlines (FM), code-share flights. The service is not applicable to point-to-point routes within Mainland China. Those passengers who have a seat reservation must also complete check-in procedures at the time check-in opens for the flight. This can be done via the mobile app or website, or at self-service machines and airport check-in counters.
Online Check-in: China Eastern Airlines online check-in is available only for adults who do not require special assistance and travel with flights operated by Shanghai Airlines and China Eastern. Online Check-in is available from 24h up to 90 minutes before flight departure. To check in online, guests' valid travel documents have to be at least valid for six months from the return date.
All China Eastern Airlines passengers have to arrive at the airport at the specified time and also finish the check-in/security check procedures with the valid travel certificates they used for purchasing the ticket. In order to ensure smooth travel, the airline recommends to arrive at the airport ahead of time and leave enough time to have the procedures finished. Te carrier has different cut-off time for check-in procedures in the different airports.
Food & Drinks
China Eastern Airlines meals are created by world-renowned of chefs. The carrier aims to offer gourmet cuisine from all over the world stating that fine dining should be expected in its Business and First class.
China Eastern offers complimentary beverages and a hot meal on international flights. The Economy Class menu features a choice of western and Asian mains accompanied with a salad or starter and dessert. A selection of international wines, beers and spirits are also offered.
Business Class service is popular for its variety of meal choices and excellent food. Passengers are treated to fine in-flight dining experience where international meals are served in courses. All favourites are served on real china and come with China Eastern Airlines glassware and cutlery.