Scandinavian Airlines System Aktiebolag, trading as SAS AB and SAS Group, is an airline holding company based in SAS Frosundavik Office Building (Solna Municipality, Sweden). It is the owner of Scandinavian Airlines.
SAS owned nearly 20% of the now defunct airline Spanair. The company also owns the aviation services bodies SAS Ground Services, SAS Business Opportunities, SAS Technical Services and SAS Cargo Group. SAS holds minority ownership of Estonian Air, Skyways Express and Air Greenland.
On the other hand, SAS Group is owned partially by the governments of Sweden, Norway, Denmark, with 21.4%, 14.3%, 14.3% ownership. The remaining 50% ownership is held by private owners, including Foundation Asset Management, which at 7.6% is the only significant owner. Scandinavian Airlines is listed on Oslo Stock Exchange, Copenhagen Stock Exchange and Stockholm Stock Exchange.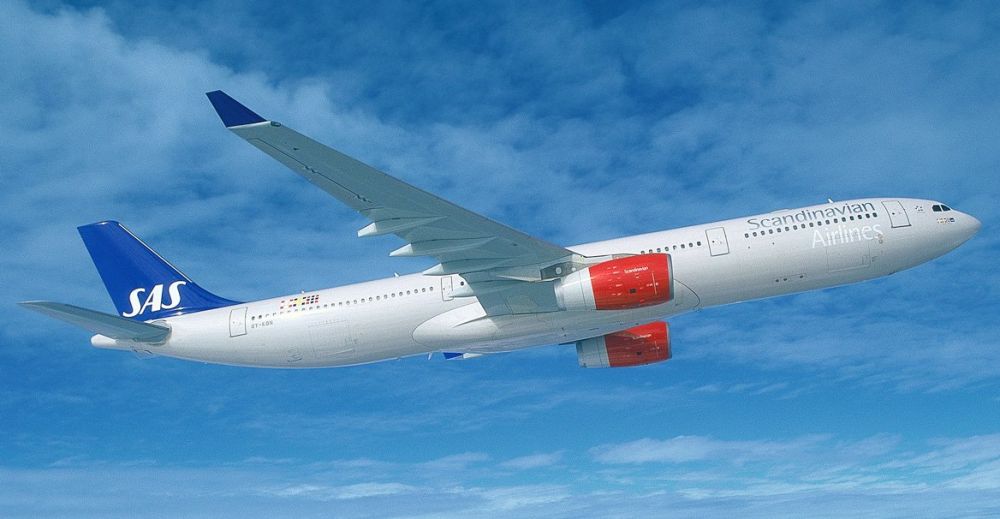 The conglomerate was established in 1951 as a merger between the 3 Scandinavian flag carriers Det Danske Luftfartselskab (DDL), Det Norske Luftfartselskap (DNL), and Aerotransport (ABA), after since 1946 the trio had been cooperating on international routes. Until 2001, the 3 national companies owned each a fixed share of SAS Group, after which the shares of the three were merged. SAS Group previously owned Braathens and Rezidor Hotel Group and also had minority ownership of airBaltic, bmi, Lan Airlines and Thai Airways International. Scandinavian Airlines was a founder of Amadeus Computerised Reservation System and Star Alliance, where a number of group's airlines are members. The frequent flyer program of Scandinavian Airlines is called EuroBonus.
The exhibits at SAS Museum at Oslo's Gardermoen Airport, represent an important fraction of Scandinavian civil aviation history. The collections of the museum cover SAS (Scandinavian Airlines System) and its parent companies.