EVA Air Corp. is a Taiwanese international carrier based at Taoyuan International Airport close to Taipei, Taiwan, and operating passenger and cargo services to more than 40 international destinations in Asia, Europe, North America and Australia.
The EVA Air company is largely privately owned. It flies an international route network. EVA Air is a 5-star airline that is rated by Skytrax. It is also the 2nd largest airline in the country. EVA Air is based in Luzhu, Taoyuan City.
Since its establishment in 1989 as an affiliate airline of the shipping conglomerate Evergreen Group, the carrier has expanded to include airline catering, air cargo, aviation engineering and ground handling services. EVA Air Cargo, its cargo arm, links with Evergreen Group's worldwide shipping network on land and sea. Its regional and domestic subsidiary, UNI Air, operates short and medium-haul network to destinations located in Taiwan, China and Macau with its major hub in Kaohsiung.
As of January 2018, the carrier is the world's 15th safest airline, with no hull losses, fatalities or accidents since its establishment.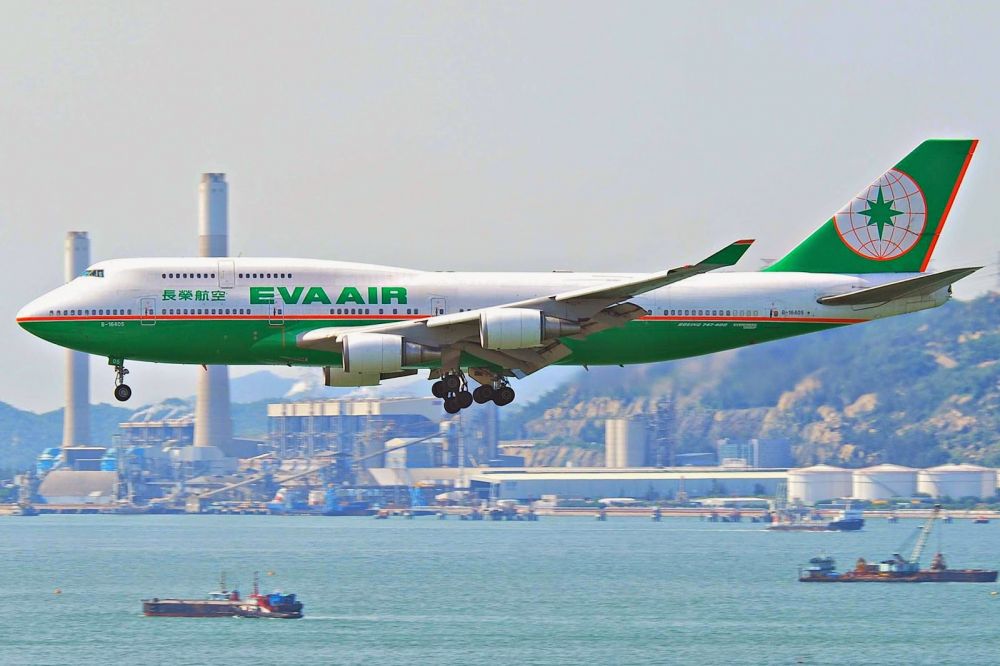 EVA Air operates a fleet of Boeing and Airbus aircraft, with Boeing 777, Airbus A330 and Airbus A321 primarily used on passenger routes, Boeing 777 and Boeing 747-400 freighter aircraft on cargo routes. EVA Air was one of the first airlines to introduce Premium Economy class (named Elite Class in the carrier and offered onboard on Boeing 777), which debuted in 1991.