Shandong Airlines Co Ltd. (nicknamed SDA) is a Chinese airline headquartered in Shandong Airlines Center in Jinan, Shandong. Shandong Airlines operates predominantly domestic trunk routes out of Jinan, Yantai and Qingdao to major cities in China. The carrier is owned by Air China and holds 10% stake in Sichuan Airlines.
SDA Shandong Airlines was founded on March 12, 1994 and started operations in September, the same year. Three years later, in 1997, it established Xinxing Aviation Alliance along with 5 of country's provincial airlines.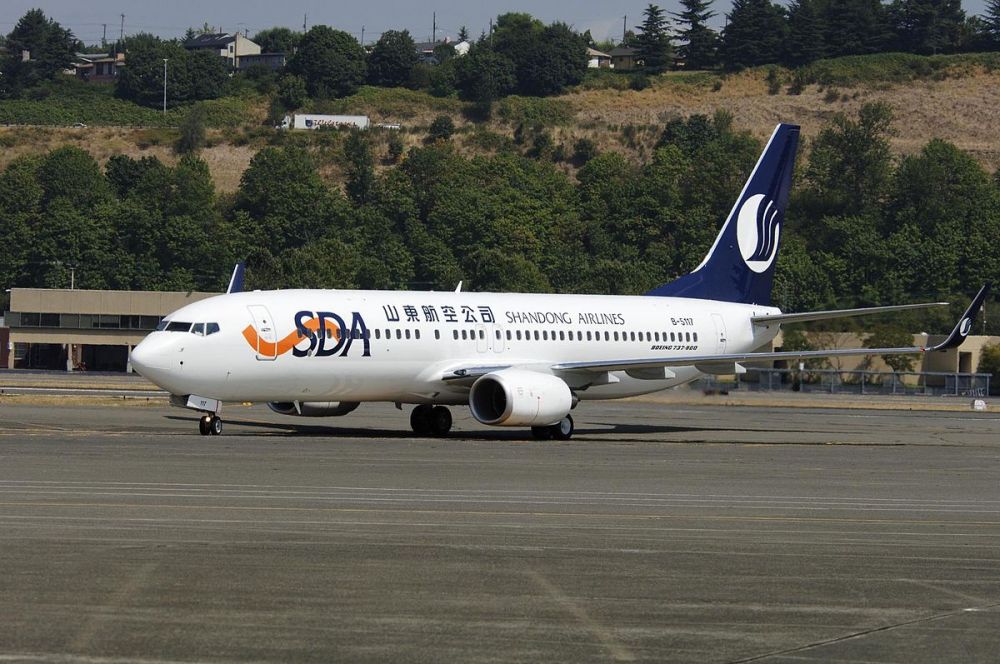 On April 21, 2014 Shandong Airlines committed an order of 50 Boeing 737s, of which 34 737 MAXs and 16 Next-Generation 737s. The order was approved by the government of China, and the carrier received the aircraft in batches between 2016-2020.
Shandong Airlines features codeshare agreements with the following carriers: Air China, Asiana Airlines, All Nippon Airways, EVA Air, China Express Airlines, Shenzhen Airlines and Uni Air.