Shenzhen Airlines is a Chinese airline based in Shenzhen Bao'an International Airport (Bao'an District, Shenzhen, Guangdong, China). The carrier has been a Star Alliance member since 2012, and is now one of two Chinese airlines which are part of the global airline network.
Shenzhen Airlines has a fleet of more than 100 narrowbody aircraft (a mix of Boeing 737 Next Generation types and Airbus A320 family), making it the 4th largest domestic carrier in China with about 7% of flights and seat capacity.
Shenzhen operates 137 domestic airport-pairs involving a total of 58 Chinese airports, as well as 9 international routes. In 2010, Shenzhen Airlines carried 16.5 million travelers, up 9% on 2009.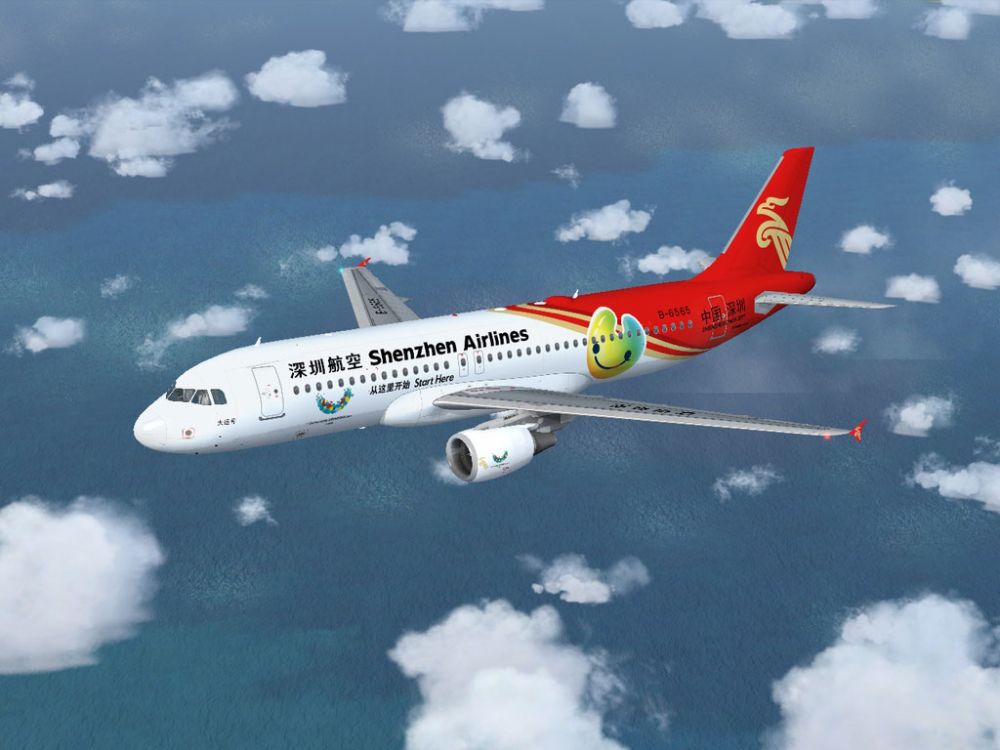 In July 2015, Flight 9648 of Shenzhen Airlines was approaching Guangzhou Airport when a traveler set 2 seats and plane's forward door on fire. Other passengers extinguished the fire and saved the aircraft. Emergency evacuation at Guangzhou was carried out, slightly injuring 2 passengers. Shenzhen Airlines and two passengers were rewarded for saving 102 lives onboard.
On June 26, 2016 Flight ZH9041 of Shenzhen Airlines experienced "near crash" into Lantau Island's mountain, south of Hong Kong International Airport as the flight flew into no-fly-zone over the island at altitude that was lower than Lantau Peak. Shenzhen suspended a pilot over the accident.