Asiana Airlines Inc. (formerly Seoul Airlines) is one of the two major airlines of South Korea, along with Korean Air. Asiana Airlines is headquartered in Asiana Town building, Seoul. The carrier has its domestic hub based at Gimpo International Airport near the city of Seoul, and an international hub based at Incheon International Airport, 70 km from central Seoul).
As a Star Alliance member, Asiana Airlines operates 90 international and 14 domestic passenger routes, along with 27 cargo routes throughout Europe, Asia, Oceania and North America. As of December 2014, the carrier employs more than 10,000 people. The majority of Asiana Airlines' pilots, ground staff, flight attendants, are based in Seoul. Asiana is the major shareholder in low-cost regional carrier Air Busan, which is a joint venture with Busan Metropolitan City. Asiana Airlines also holds 100% share in Air Seoul, its own low-cost carrier and subsidiary, based at Incheon International Airport.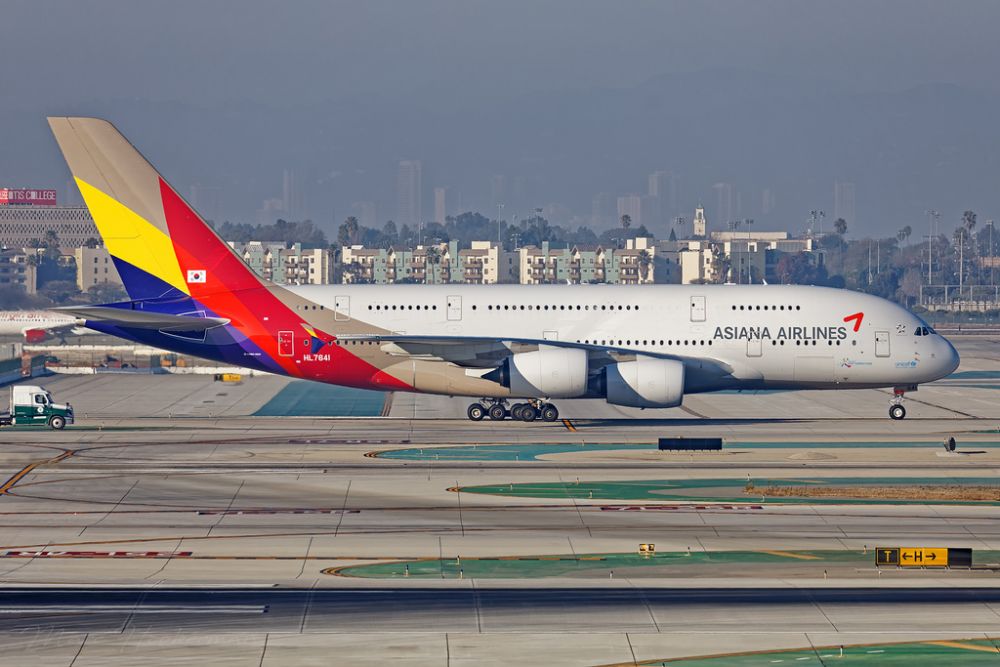 Asiana serves destinations on 4 continents via an Asian network including major cities in the Japan, People's Republic of China, Southeast and Central Asia. The carrier serves several gateway cities in Europe and North America while retaining limited coverage of Oceania. The airline's cargo subsidiary, Asiana Cargo, also features a wide network, especially in the United States and Europe.