Sichuan Airlines Co., Ltd. is a regional airline based on the grounds of Chengdu Shuangliu International Airport (Chengdu, Sichuan, China). Sichuan Airlines operates predominantly scheduled domestic flights from Chongqing Jiangbei International Airport and Chengdu Shuangliu Airport.
The airline was founded on September 19, 1986 with operations starting on July 14, 1988 between Chengdu-Wanzhou. In August 2002 Sichuan Airlines was reorganised and Sichuan Airlines Group (owned by the provincial government) became its major shareholder with 40%. The other shareholders include China Southern (39%), China Eastern (10%), Shandong Airlines (10%), Chengdu Gingko Restaurant Co.(1%).
The Sichuan Airlines company has codeshare agreements with China Eastern Airlines, China Southern Airlines and China Express Airlines.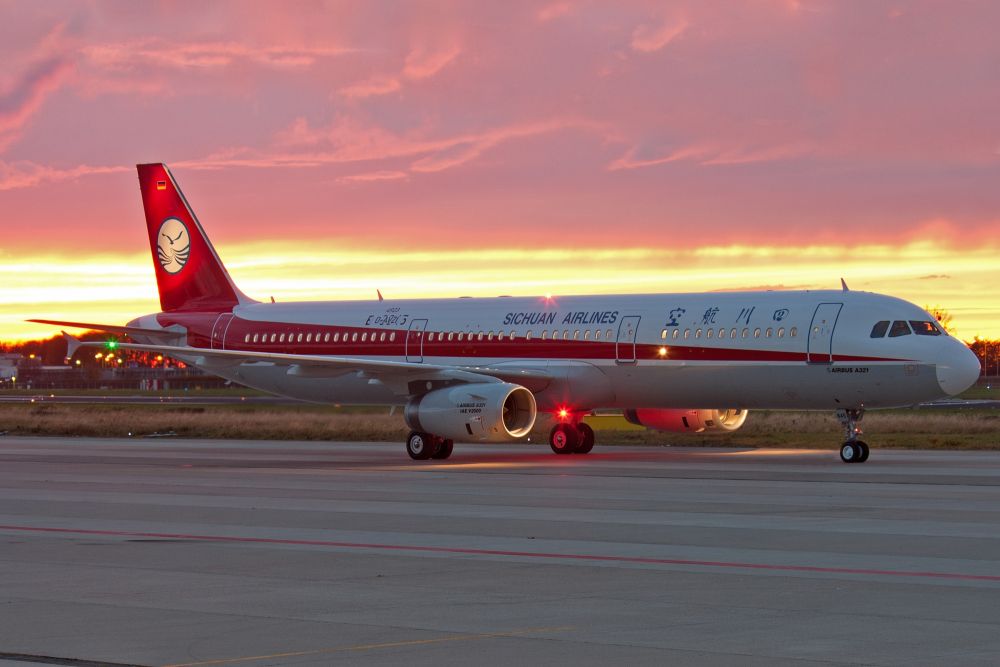 Sichuan Airlines operates mainly flights in East Asia to Beijing, Hong Kong, Osaka, Tolyo, Seoul, Taipei, Guangzhou, Shanghai, etc. Others destinations include Sydney and Melbourne in Australia, Dubai in Western Asia, Singapore in Southeast Asia, Prague and Zurich in Europe, Vancouver and Los Angeles in North America.
Sichuan airline introduced its first long-haul overseas route with flights from the Chengdu hub to Vancouver, Canada in June 2012. Its 2nd long-haul flight, out of Chengdu to Melbourne, was launched February 2013 with 3 weekly services. On October 17, 2016 the carrier launched twice-a-week service out of Chengdu via Hangzhou to LA (Los Angeles, LAX). In 2016, Sichuan Airlines began twice-a-week flights to the first European destination of the carrier, Prague.