Southwest Airlines Co. is a major United States airline and the largest low-cost carrier in the world headquartered in Dallas, Texas on the grounds of Dallas Love Field.
The airline was founded in 1967 as Air Southwest by Herb Kelleher. In 1971 it adopted its current name after beginning operations as an intrastate airline within the state of Texas. Currently, Southwest Airlines has more than 55,000 employees and operates over 4,000 departures per day during peak travel season. The airline has scheduled services to nearly one hundred destinations in the U.S. and 8 additional countries.
Southwest Airlines has operated only Boeing 737 jetliner, except for the period 1979-1987 when it leased a number of Boeing 727-200s from Braniff International Airways. Southwest has been the largest operator of Boeing 737 worldwide since January 2016, with more than 700 in service, each averaging 6 flights a day.
The airline has employed humor in advertising. Its slogans include "Just Plane Smart," "Love Is Still Our Field," "The Somebody Else Up There Who Loves You," "THE Low Fare Airline," "You're Now Free To Move About The Country," "Welcome Aboard," "Grab your bag, It's On!." The current slogan of Southwest Airlines is "Low fares. Nothing to hide."
Southwest Airlines is popular for colorful boarding announcements as well as crews bursting out in song, which is appreciated by passengers.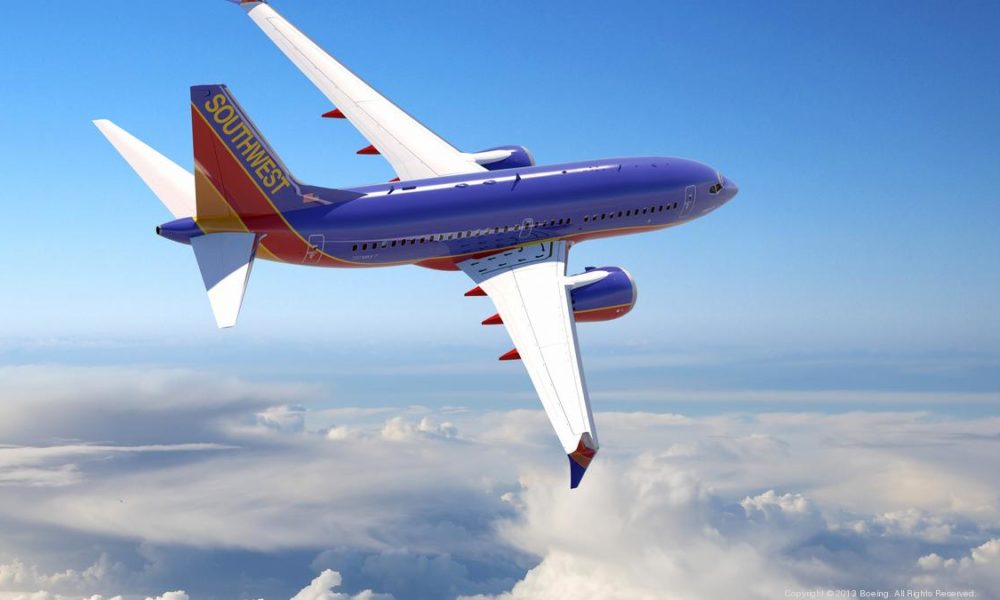 Southwest Airlines Hubs & Destinations
Southwest has scheduled flights to more than 100 destinations in more than 40 states, Central America, Mexico, Puerto Rico, the Caribbean. The airline operates crew bases at the airports: Houston–Hobby, Chicago–Midway, Dallas–Love, Atlanta, Baltimore, Denver, Las Vegas, Phoenix–Sky Harbor, Oakland, Orlando. Southwest Airlines does not use the system "hub and spoke" of other major airlines, and prefers the system "point-to-point", combined with the "rolling hub" model in larger cities.