Aerovias de Mexico, S.A. de C.V. (AMX) operating as Aeromexico is Mexico's flag carrier airline based in Mexico City. Aeromexico operates scheduled services to over 90 destinations in Europe, Asia, the Caribbean, Mexico, North, South, and Central America. Its major base and hub is located in Mexico City, with secondary hub in Monterrey, as well as focus cities in Guadalajara, Tijuana and Cancun. The headquarters of the airline is in the financial district on Paseo de la Reforma.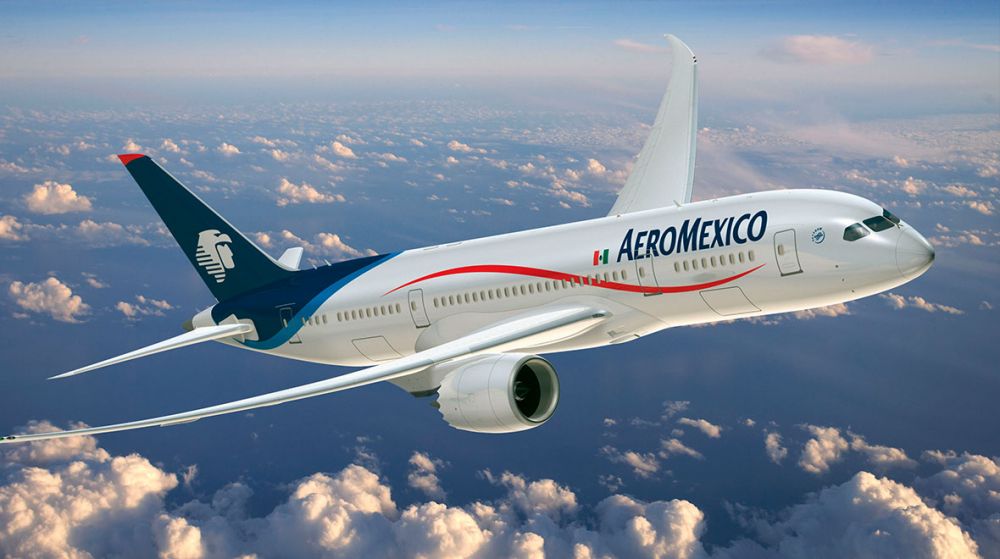 Grupo Aeromexico includes regional subsidiary Aeromexico Connect and Aeromexico mainline. The group held the first place in domestic market share with nearly 37%, and the 2nd place behind American Airlines with 15% of the international market share, in 12 months ending in March 2014, becoming the largest domestic airline group in Mexico. Aeromexico is among the 4 founding members of SkyTeam airline alliance, together with Delta Air Lines, Air France and Korean Air.
Aeromexico works closely with Delta Air Lines, which owns part of Aeromexico. In 2015 Delta announced its intention to buy up to 49% of the Mexican carrier. On May 8, 2017 a joint commercial agreement came into effect, whereby both airlines share information, revenues and costs on all their flights between the US and Mexico.