Air France (stylized AIRFRANCE), is the flag carrier of France. The carrier is headquartered in Tremblay-en-France. Air France is a subsidiary of Air France-KLM Group as well as founding member of SkyTeam global airline alliance. The global hub of Air France is at Charles de Gaulle Airport with Orly Airport. The corporate headquarters of the airline, previously located in Montparnasse, are currently north of Paris, on the grounds of Charles de Gaulle Airport.
Air France was established on October 7, 1933 following a merger of Compagnie Internationale de Navigation Aerienne, Compagnie Generale Aeropostale, Air Union, Air Orient, and Societe Generale de Transport Aerien. From 1950 until 1990, during the Cold War, it was one of the 3 main Allied scheduled airlines which operated in Germany at Tegel and Tempelhof airports, West Berlin. In 1990, Air France acquired the operations of the domestic carrier Air Inter and its international rival Union de Transports Aeriens (UTA). Prior to its merger with KLM in 2003, the company served as the primary national flag carrier of France for 7 decades.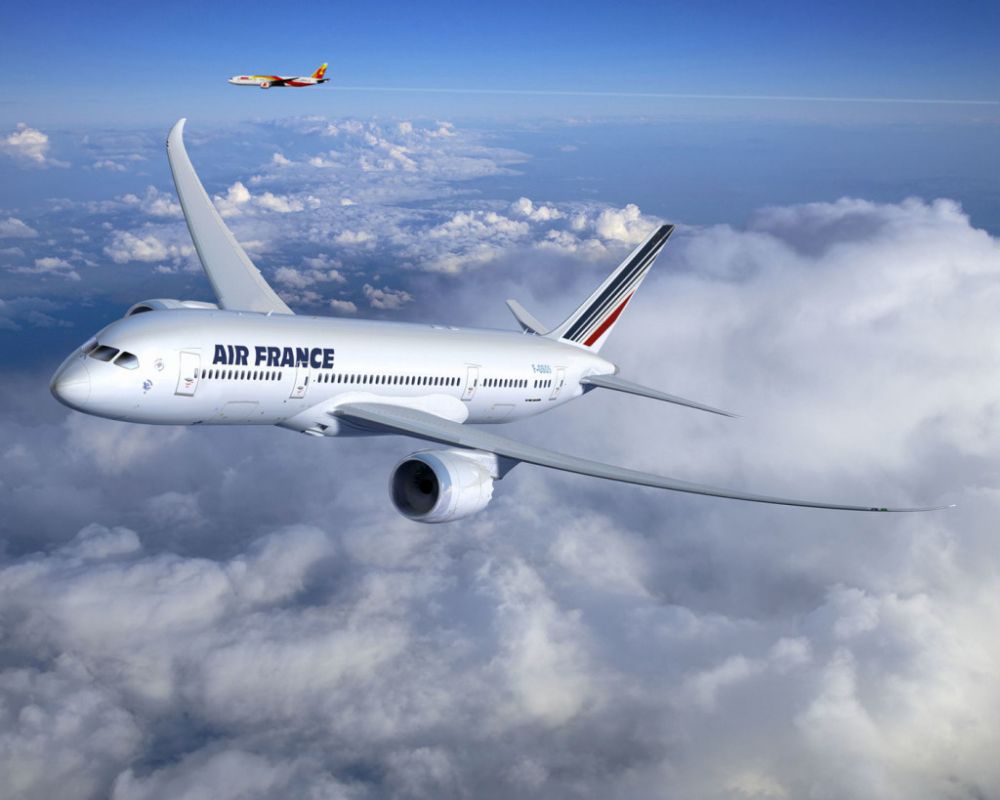 Between April 2001-March 2002, Air France carried a total of 43.3 million passengers and had a revenue of EUR12.53 billion. In November 2004, the carrier ranked as the largest airline in Europe with 25.5% total market share. It was also the world's largest airline in terms of operating revenue.
Air France operates a fleet of Boeing and Airbus widebody jets on long-haul routes. On short-haul routes the carrier uses Airbus A320 family aircraft. On November 20, 2009 Air France introduced A380 with service to New York's JFK Airport from Charles de Gaulle Airport in Paris. The regional airline subsidiary of Air France, HOP!, operates most of its European and regional domestic scheduled services via a fleet of regional jet aircraft.
Currently, Air France serves a total of 36 destinations in France. The airline also operates worldwide scheduled cargo and passenger services to 168 different destinations in 93 countries. In 2015 Air France carried around 46,803,000 passengers.