Azul Brazilian Airlines (Azul Linhas Aereas Brasileiras S/A, AZU or simply Azul) is a Brazilian airline headquartered in Barueri, suburb of Sao Paulo. The business model of the carrier is to stimulate demand via providing affordable and frequent air service to underserved markets throughout the country.
In 2008 the airline was named Azul (meaning "Blue" in Portuguese) following a naming contest, where the other popular name was "Samba". Azul Brazilian Airlines was founded on May 5, 2008 by David Neeleman (Brazilian-born founder of American low cost carrier JetBlue), with a fleet consisting of 76 Embraer 195 jets. Azul started service on December 15, 2008.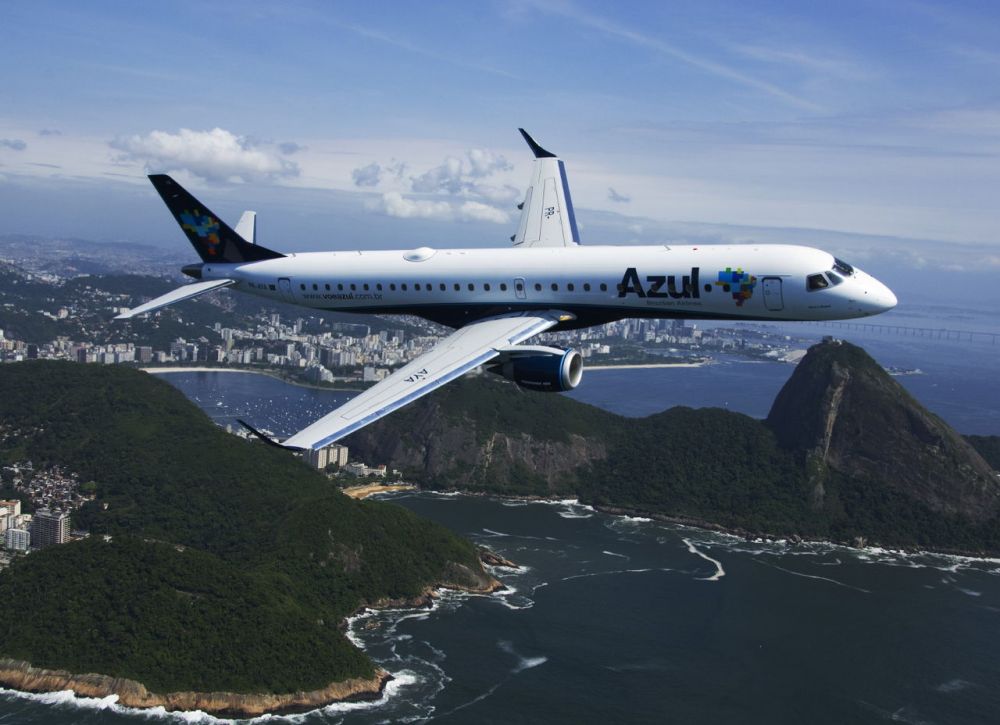 According to ANAC (Brazilian Civil Aviation Authority), between January-December 2015 Azul Brazilian Airlines had 17% of domestic and 8% of international market shares in Brazilia in terms of passengers per kilometer flown, ranking 3rd largest airline in the country, following LATAM and GOL.
Azul Brazilian Airlines serves more than 100 destinations in Brazil, Bolivia, Argentina, French Guiana, Portugal, Uruguay and the United States, along with some other additional locations through dedicated bus services offered to the nearest airports.