Gol Linhas Aereas Inteligentes S.A (also popular as VRG Linhas Aereas S/A, "Gol Intelligent Airlines S.A.") is a Brazilian airline headquartered in Rio de Janeiro, Brazil.
According to data by National Civil Aviation Agency of Brazil (ANAC), between January-December 2015 Gol Transportes Aereos had nearly 36% of the domestic and 13.6% of international market shares in terms of travelers per kilometer flown, making it South America's largest low-cost airline and Brazil's second largest airline company by fleet size and market share, after LATAM Brasil.
Gol Transportes Aereos competes in Brazil and other countries in South America with Brazilian Azul, Colombia-based Avianca Holdings S.A. and Chilean LATAM Airlines Group. It also owns the Varig brand, although currently the name refers to what is informally popular as the "new" Varig, established in 2006, not to the extinct "old" airline Varig, established in 1927.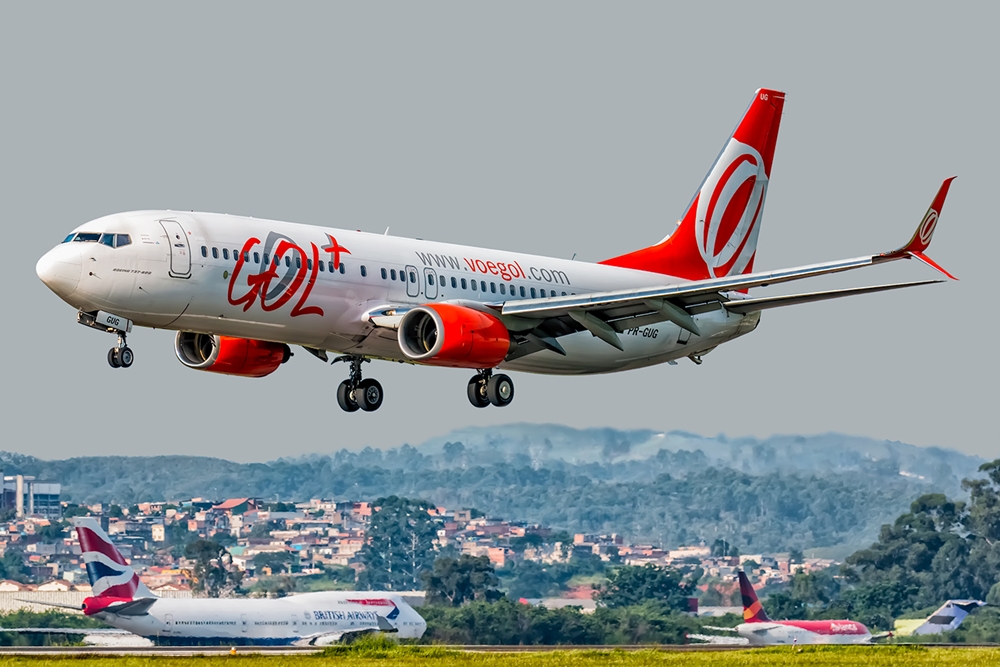 Gol Transportes Aereos operates a strong international and domestic scheduled network. Its major hubs include Rio de Janeiro–Galeao International Airport, Sao Paulo–Guarulhos International Airport, and Tancredo Neves International Airport close to Belo Horizonte. Gol Transportes Aereos also has focus operations at Sao Paulo-Congonhas Airport, Rio de Janeiro-Santos Dumont Airport, and Salgado Filho International Airport in Porto Alegre.
Gol refers to itself as Gol Linhas Aereas Inteligentes (Gol Intelligent Airlines) as a slogan. The company is traded as "GOL Linhas Aereas Inteligentes S.A." on the New York Stock Exchange.