WestJet Airlines Ltd., or simply WestJet, is a popular Canadian low-cost airline established in 1996. It started as a low-cost alternative to the competing major airlines of Canada.
WestJet offers scheduled and charter air service to a total of 100 destinations in 20 different countries throughout North and Central America, Europe and the Caribbean, including 36 Canadian cities and 21 cities in the United States.
Currently, WestJet is the 2nd-largest Canadian air carrier, following Air Canada, carrying more than 45,000 passengers and operating an average of 425 flights per day. In 2016, the airline carried nearly 22 million passengers, making it the 8th-largest carrier in North America by travelers carried.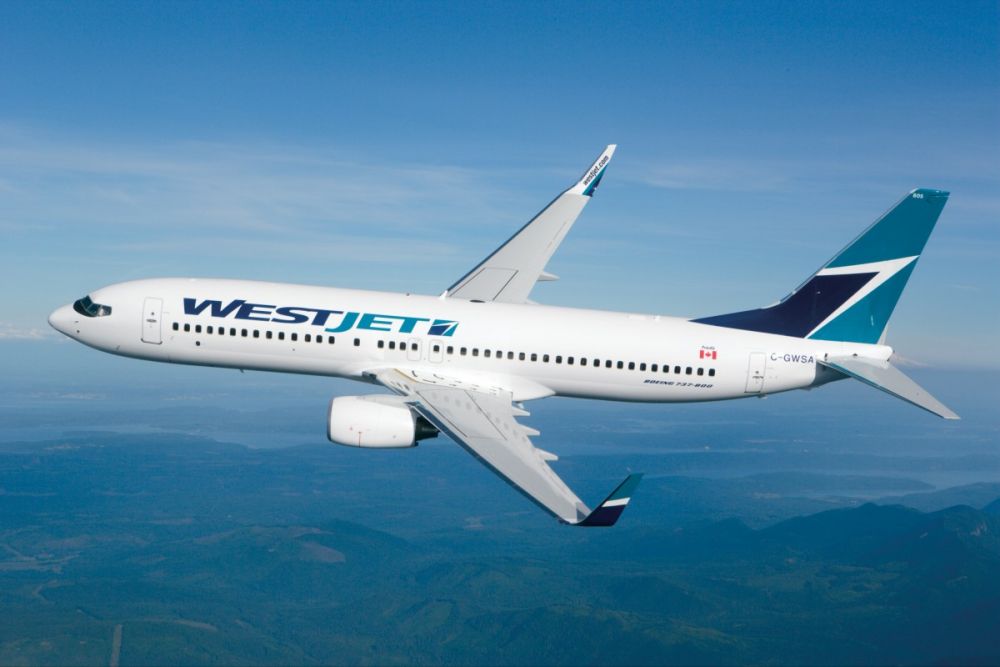 WestJet Airlines is a public company with over 10,000 employees. It is not part of any airline alliance and operates 3 variants of Boeing 737 Next Generation family, along with Boeing 767 aircraft, on WestJet select long-haul routes. Subsidiary company WestJet Encore operates Bombardier Q400. The headquarters of WestJet Airlines is situated adjacent to Calgary International Airport.
The largest hub of WestJet is Toronto Pearson International Airport (in terms of daily departures), the main connection point of the airline in Eastern Canada, and Calgary Intl, the main connection point in western Canada.
WestJet Airlines provides the most Canadian flights to Orlando and Las Vegas, offering non-stop routes (some of which seasonal) from 11 Canadian cities to Orlando and 9 to Las Vegas. Since 2008, the carrier is the largest international carrier flying into Las Vegas (by volume of passengers). WestJet Airlines also serves 20 Caribbean and 7 Mexican destinations, some of which on a seasonal basis.
In July 2015, WestJet introduced flights to London Gatwick Airport via Boeing 767 aircraft, that had not previously been part of the fleet of the airline, starting Spring 2016.