Two Russian fighter-bomber jets crashed mid-air over Sea of Japan during their training exercise.
The Sukhoi Su-34s collided while flying over Strait of Tartary (Russia's Far East) sending one of them into the water.
The two pilots of one of the crashed aircraft ejected and were found in the icy sea in 'satisfactory' condition. The pilots of the other jet managed to land safely, with a damaged engine.
The rescue mission saw one pilot on a life raft in the sea and he could be picked up by a helicopter. It was later reported that the second Su-34 pilot was also found.
The warplanes were reportedly 'maneuvering without ammunition' at the time of the collision.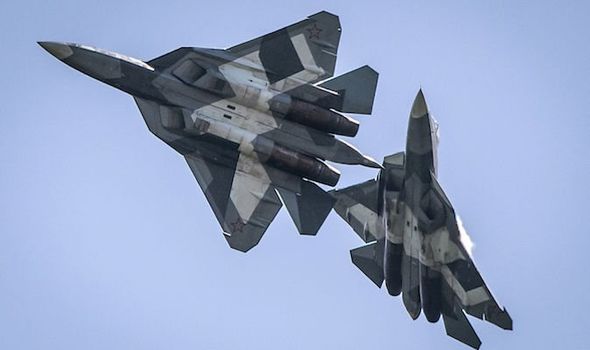 The theory of the failure to measure the safe distance between the two jets is currently being investigated.
The bombers were performing a scheduled flight from Hurba airfield located 10 miles outside Komsomolsk-on-Amur Airport.