Lion Air (PT Lion Mentari Airlines) is an Indonesian low-cost carrier based in Jakarta. Lion Air is the largest privately run airline in the country, the 2nd largest low-cost carrier in Southeast Asia (following AirAsia) and the 2nd largest Indonesian airline, flying to a total of 120 destinations (of which 100 domestic and 20 international) in Indonesia, Philippines, Malaysia, Singapore and Saudi Arabia, along with charter routes to Macau, China and Hong Kong.
Lion Air was established in 1999, and has seen tremendous growth during the past years, having acquired more than 100 aircraft with around 500 more on order. Lion Mentari Airlines has repeatedly broken records for biggest aircraft orders, like its US$24 billion order for a total of 234 Airbus A320 jets, and its US$22.4 billion order for a total of 230 competing aircraft from Boeing. In June 2017 Lion Air also signed an agreement with US-based manufacturer Boeing for 50 737 Max10 passenger jets worth US$6.24 billion. The airline is Boeing's second largest customer. It had been criticized for poor operational management in such areas like scheduling and safety, though steps have been taken to improve safety. On June 16, 2016, the EU lifted the ban it had placed on the company from flying into European airspace.
PT Lion Mentari Airlines operates more than 100 Boeing 737-800/900ER aircraft. It has been characterised by rapid expansion and success of the low-cost business model. Lion Air holds minority shareholdings in associate Thailand-based companies (Thai Lion Air) and Malaysia (Malindo Airways).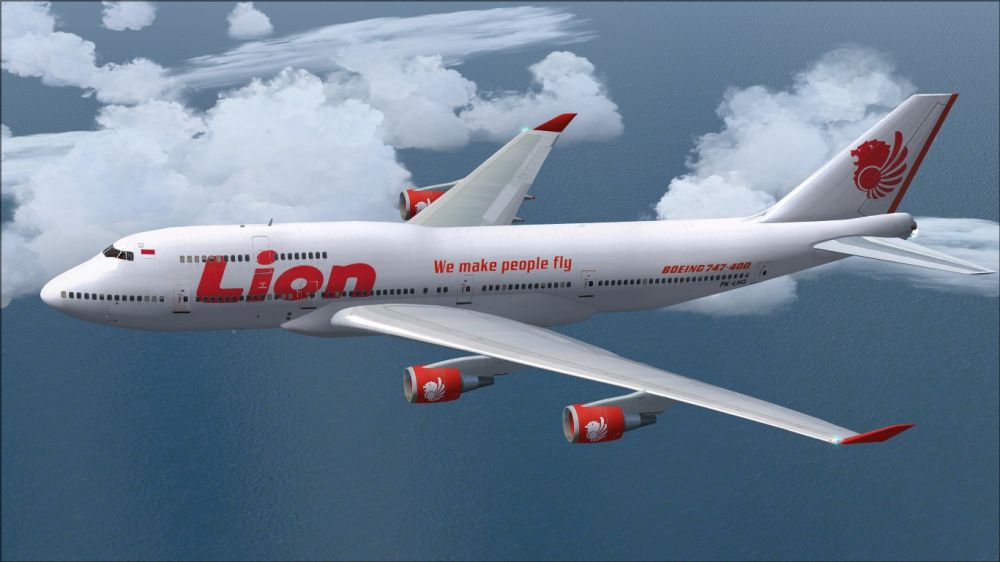 On January 9, 2015, after the fatal crash of Indonesia AirAsia Flight 8501, a total of 53 routes operated by Lion Mentari Airlines and its subsidiaries were revoked by the Ministry of Transportation as they hadn't been approved to fly. Lion Air had the biggest share among the 63 routes.
In early 2012, the Ministry said that the carrier was processing an AOC (Air Operator Certificate) for their private business jets. During the 3rd quarter of 2012, private-jet services were launched with 4 of 9-seater jets Hawker 900 XP. The purpose was to serve customers from the mining industry in Indonesia and compete with Royal Jet and Susi Air.