Garuda Indonesia (or, officially, PT Garuda Indonesia) is Indonesia's national airline. Named after Hinduism's holy bird Garuda from the national emblem of the country, the airline is based at Soekarno–Hatta International Airport (Tangerang), close to Jakarta.
As of December 11, 2014 the carrier is rated as 5-star airline by international airline review company Skytrax. Garuda Indonesia previously served as Garuda Indonesian Airways. Established in 1947 under the name KLM Interinsulair Bedrijf, it is currently one of the leading airlines in the world and the 20th member of global airline alliance SkyTeam.
Garuda Indonesia operates regularly scheduled flights to numerous destinations in Europe, East Asia, South Asia, Southeast Asia, Australia and the Middle East from its main hub in Jakarta, as well as services to Asia and Australia from Ngurah Rai International Airport in Bali and domestic flights from both Kualanamu International Airport (Medan) and Sultan Hasanuddin International Airport (Makassar).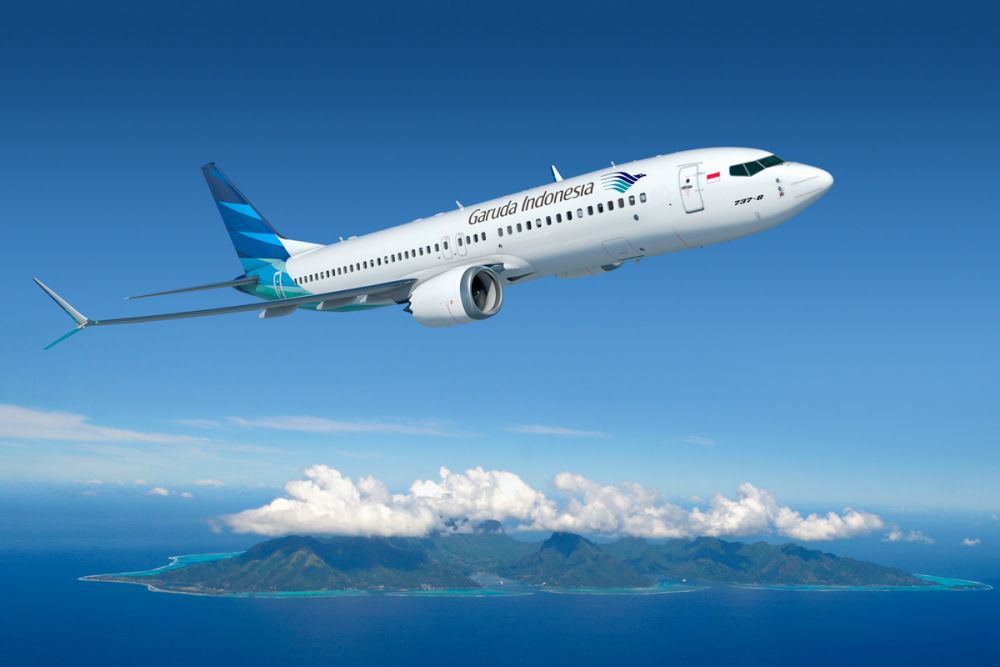 At its peak during the late 1980s and up to the mid-1990s, Garuda Indonesia operated a network of passenger flights all over the world, featuring regularly scheduled services to Paris, Rome, Los Angeles, Adelaide, Fukuoka, Johannesburg, Cairo, along with other cities in Europe, Asia and Australia.
During the late 1990s-early 2000s, a series of operational and financial difficulties hit the carrier hard, which included an in-flight murder of human rights activist, causing Garuda to drastically cut back its services. In 2009, the company undertook a 5-year modernization plan popular as the Quantum Leap, that overhauled Garuda Indonesia's brand, logo, livery and uniforms, as well as more modern, newer aircraft and facilities and renewed focus on international markets, earning the airline awards like Most Improved Airline, World's Best Cabin Crew and 5-Star Airline.