Aerolineas Argentinas (Argentine Airlines, or formally Aerolíneas Argentinas S.A.), is the largest airline and flag carrier of Argentina. The company was established in 1949 after the merger of 4 companies, and began operations December 1950. An Iberia-led consortium took control of the carrier in 1990, and Grupo Marsans bought the company along with its subsidiaries in 2001, after a period of financial difficulties that put Aerolineas Argentinas on the brink of closure. Since late 2008, the company has been run by the government of Argentina as the country regained control of the carrier after it was taken over from Spanish owners. As of December 2014, the airline was state-owned and is based in Buenos Aires.
Aerolineas Argentinas and sister airline Austral Lineas Aereas operates from a couple of hubs, both situated in Buenos Aires: Ministro Pistarini International Airport and Aeroparque Jorge Newbery. Aerolineas Argentinas has a fleet including Boeing 737-700s and Boeing 737-800s for serving regional and domestic routes, whereas intercontinental services consist of Airbus A330s and Airbus A340s.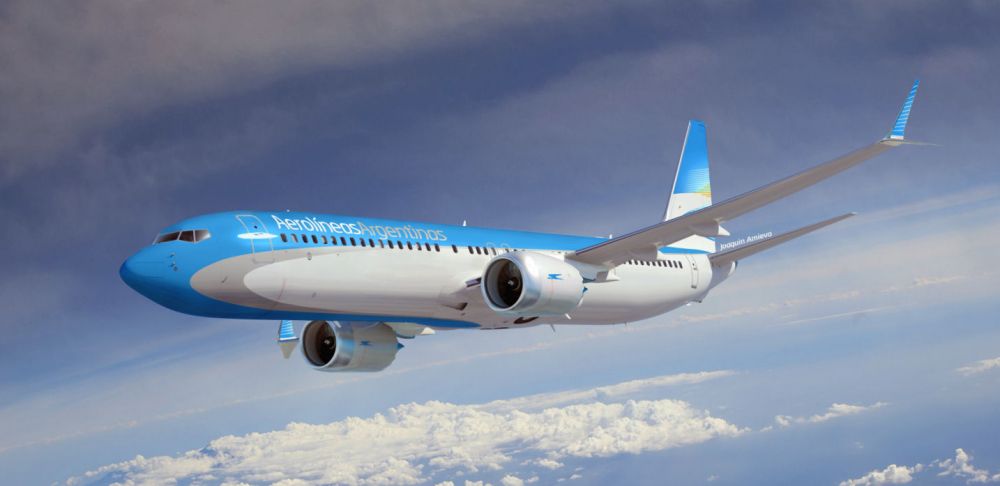 Via the mentoring of Delta Air Lines, Aerolineas Argentinas signed an agreement to start the process of joining SkyTeam alliance late November 2010.
Aerolineas Argentinas became the 1st South American and the 2nd Latin American carrier in joining the SkyTeam alliance in August 2012, and its 18th overall member. The cargo division of the airline, Aerolineas Argentinas Cargo, joined SkyTeam Cargo November 2013, becoming the alliance's 12th member airline.