Utair is a Russian airline with head office situated at Khanty-Mansiysk Airport. The hubs of UTair Aviation are at Vnukovo International Airport and Surgut International Airport. The carrier operates scheduled domestic services, scheduled helicopter services, some international passenger services, and extensive charter flights with helicopters and fixed-wing aircraft in support of the oil & gas industry in western Siberia.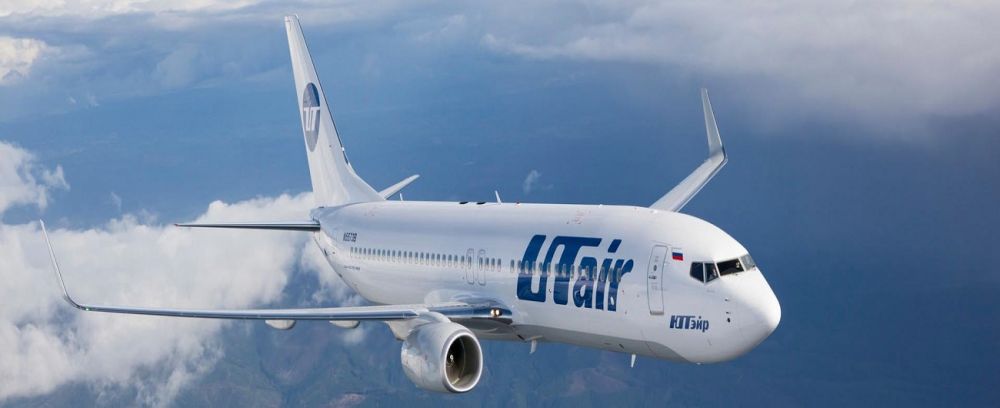 Aeroflot Tyumen Directorate was established in February 1967 to meet the transport requirements of the rapidly growing oil and gas industry that was undergoing development across western Siberia. In the wake of Aeroflot's break-up, Tyumenaviatrans Aviation (TAT) was founded in 1991 to replace Aeroflot Tyumen Directorate and adopted the name "UTair" early 2003.
The company is owned by Russian shareholders and companies (33%), Khanty Mansiysk District administration (23%), private foreign investors (20%), Surgut City administration (19%), and the Russian Federation (2%).
In October 2010, Utair Aviation announced plans to replace its fleet of Tupolev Tu-134 with Sukhoi Superjet 100. Two months later, the company placed an order for 24 jets which entered service in 2013.
In November 2014, Utair Aviation faced financial difficulties and was not able to make bond payment. In April the next year, Utair unveiled fleet reduction of 44 airplanes due to financial difficulties. It also cancelled an order for a total of 24 Sukhoi Superjet 100 aircraft. Regional subsidiary UTair Express stopped operations a few weeks later.
It was announced in December 2015, that Utair had sold its leisure subsidiary Azur Air to the tourism company Anex Tourism Group, Turkey, which a few weeks earlier had bought UTair-Ukraine.
On October 31, 2017 UTair Aviation announced rebranding and changed its name to "Utair".