Saudia, or Saudi Arabian Airlines, is the national airline carrier of Saudi Arabia, based in Jeddah. The main operational base of Saudia is at King Abdulaziz International Airport. Secondary hubs of the airline include King Khalid International Airport, Riyadh and King Fahd International Airport, Dammam. New Dammam airport opened for commercial use November 28, 1999. Dhahran Intl in use until then, was reverted into a military base.
Saudia is the 3rd largest airline in the Middle East, following Emirates and Qatar Airways, in terms of revenue. Saudi Arabian Airlines operates international and domestic scheduled flights to more than 85 destinations in Europe, North America, Africa, Asia and the Middle East. International and domestic charter flights are operated, mainly during Ramadan and Hajj season.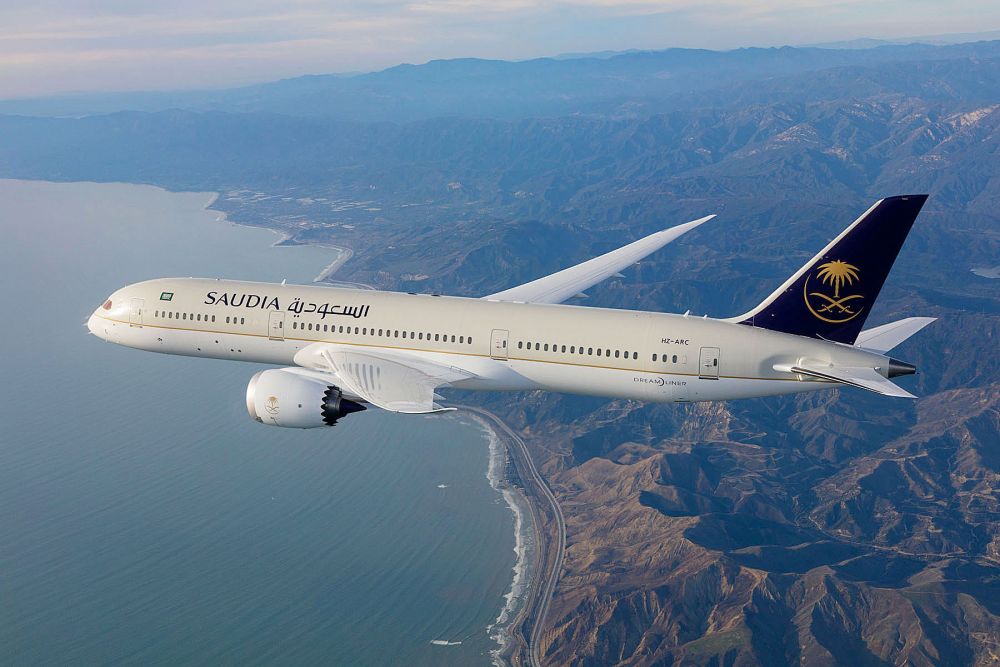 Saudia is an Arab Air Carriers Organization's member and joined SkyTeam airline alliance on May 29, 2012. On this date the airline reverted to Saudia, its abbreviated English brand name (used between 1972-1996) from Saudi Arabian Airlines (used until 1971, reintroduced in 1997) to celebrate its entry into SkyTeam, and it was part of a greater rebranding initiative.
In April 2016, the airline announced the creation of Flyadeal, its low-cost subsidiary. It was launched as part of the SV2020 Transformation Strategy of Saudia Group, intending to transform the units of the group into world-class organisations by 2020. Beginning flights in mid-2017, Flyadeal currently serves regional and domestic destinations.